Stephanie's Photo Journal
Gallery Page
Overlooking the 4th Green

You don't have to be a golfer to love the spectacular view of Taos, New Mexico. This 3.5 acre home site overlooks the fourth green of the Championship Taos Country Club to the wide sweep of Ranchos Valley.  360° views  include the Sangre de Cristo Range to the north, the Picuris to the south and impressive sunrises and sunsets.  New Mexico's renown special light will illuminate your home just southwest of the historic town of Taos.
Taos is revered for its art scene and the outdoor lifestyle. Not only can you grab your golf clubs and walk to the club house but fishing, hiking, and the  world famous Taos Ski Valley are just minutes away.
This special home site can be the foundation for building the rest of your life.
$164,000!!!
For more information:
Email Tad Bourg or call Tad at (505) 758-5151
Visit ABI Real Estate Investments on the web....
Further information may be obtained directly from the current owner.
Visit the Taos Country Club Web site or the Golf Course Web site
Visit the Taos art scene at http://www.taoswebb.com/art/
Visit the Taos Ski Valley at http://www.skitaos.org
Lot Views
$155,000
Looking North over 4th Green
Looking South at Picuris Mountains: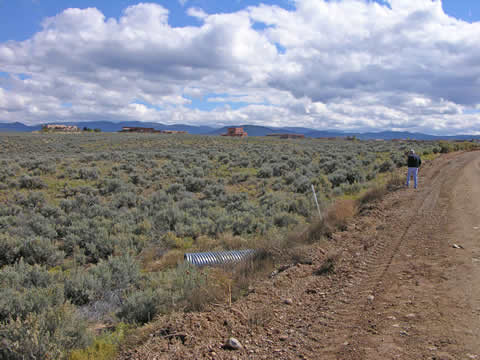 Looking West: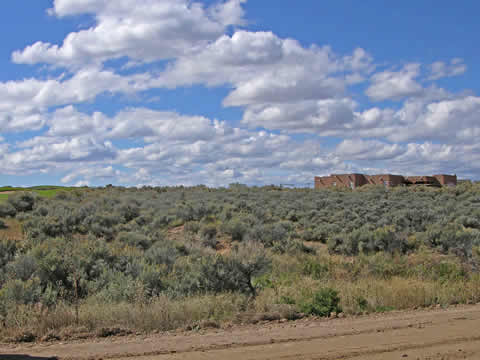 Lot on Map: